Fall Landscaping Ideas for 2019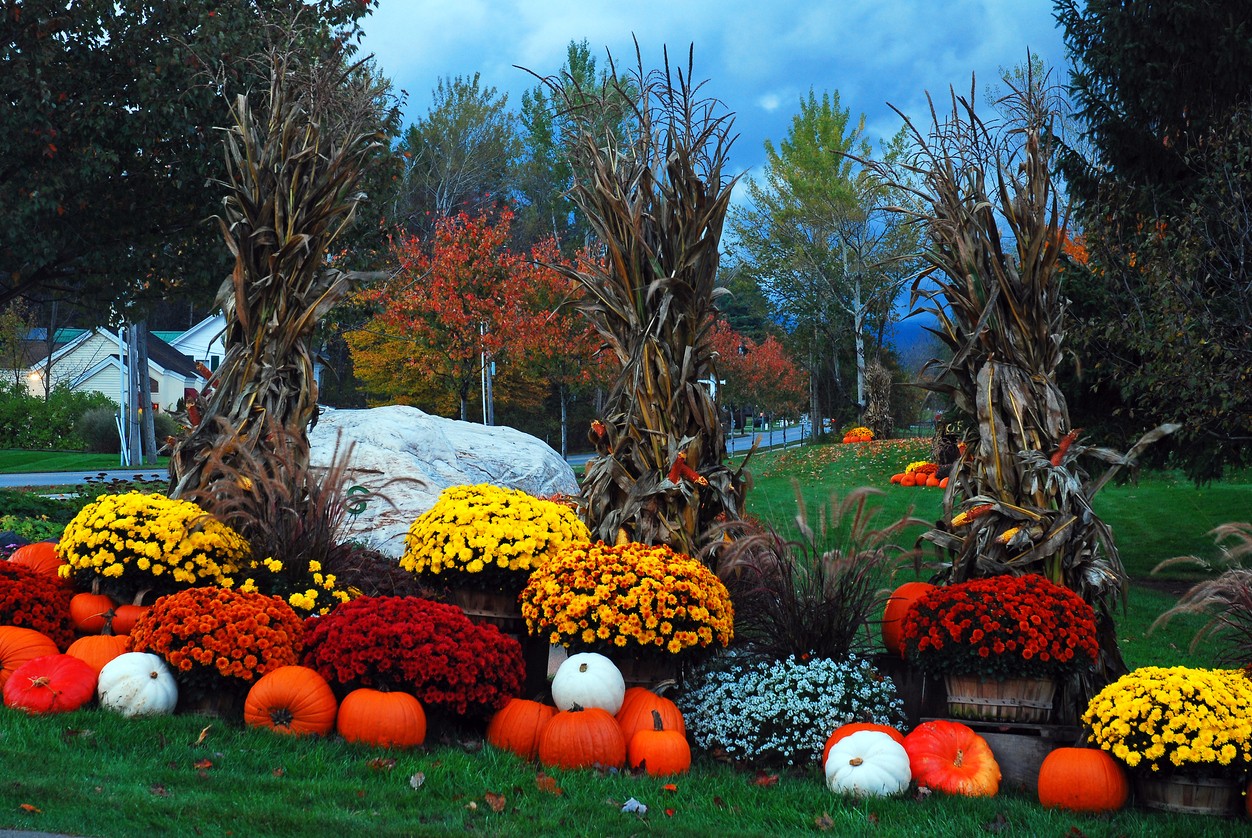 Landscape Design in Lawrence, KS & Surrounding Areas
Fall is finally here! The heat isn't as stifling and everyone is excited about the pumpkin spice lattes again. Just because the weather is getting cooler doesn't mean you need to pack up your summer plants and be done! You can change your landscape to accommodate the fall weather and add some color to your home until winter comes.
Gardening Ideas
Fall is an awesome time to put away your spring and summer flowers and bring out the rich, deep colors of fall. To get your best fall landscape design, we have some great tips:
Multi-Season Flowers
There are beautiful flowers and shrubs that change throughout the seasons. Pagoda dogwoods start a beautiful white in the spring and turn to a deep red by the time fall comes around. There are plenty of plants that change with the season, which means you don't have to worry about changing out the flowers from summer to fall.
Add Color
Mums are an excellent way to add the golds, reds, and purples that people love in the fall. They thrive during the fall season and definitely add a pop of color!
Add Accents
After you have transplanted your perennials, you might think that your landscape is looking a little bare. You can add fall plants in to provide the pop of color and make the landscape design pop, but you can also add accents to the garden, whether it's colored glass balls, signs, or garden gnomes!
Hardscaping in the Fall
Fall is one of the best times to do some patio landscaping and add outdoor living elements to your landscape. You can keep going outside and enjoying nature before it gets too cold and you're stuck inside for winter!
Patios
These are great options because they help you keep away from mud, they keep the rest of your yard free of holes and paths from people constantly being on it, and they are a great place to set up a fire pit, outdoor kitchen, or lounging area.
Fire Features
Adding an outdoor fire pit to your landscape will keep you warm at night and provides lighting for you to stay outside longer.
Outdoor Kitchen
Save on energy bills by cooking outside with your outdoor kitchen. You can add grills to the area or an actual stove. The options are limitless, and outdoor kitchens are great for those Halloween parties and football watch parties!
Lighting
With fall comes the shorter daylight. The best thing you can do is install outdoor lighting to your landscape for safety and the ability to enjoy your landscape for longer!
What Can You Plant in the Fall?
Lawrence Landscape has been designing fall landscapes for over thirty years. If you have questions about what kind of plants will work best for your home or would like help in maintaining your yard to get ready for the spring season, we provide high-quality landscape services in the Lawrence, KS area!
Contact us today to get your landscape fall ready!