Adding Privacy to Your Lawrence, KS Area Home With Plants, Shrubs & Trees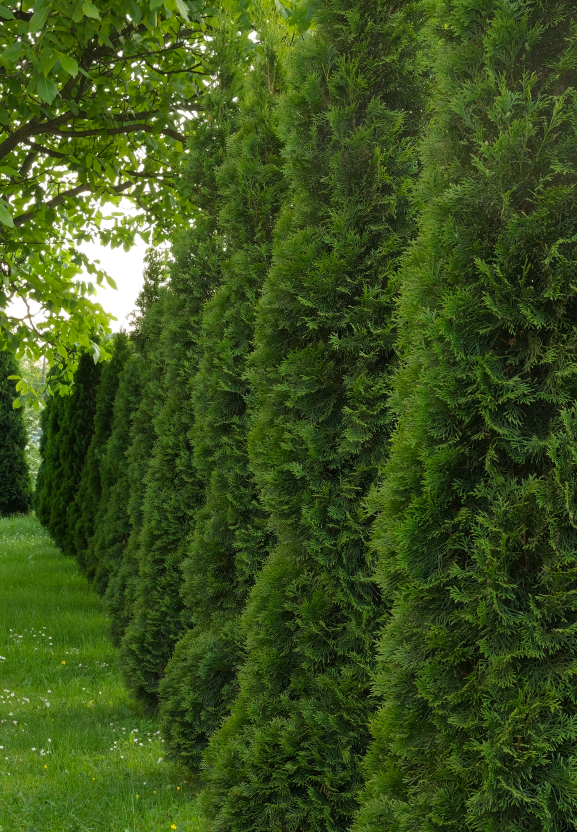 As springtime sets in and the weather gets warmer, you'll probably find yourself spending more time outdoors. It's nice to have a little privacy when spending time in your yard – whether playing with the kids or breaking out the grill for the first time this season. However, not everyone likes the aesthetic or added expense that privacy fence installation can bring. Did you know that you can enhance your home's privacy and security with foliage?
Many homeowners choose to utilize plants, shrubs, and trees for added privacy around their home or yard. Trees and shrubs provide a natural barrier that combine both beauty and functionality, while giving you the privacy you desire. It's a great alternative to a standard privacy fence and allows you to cater the look and feel to your own unique taste.
Ways Foliage Can Enhance Your Kansas Home's Privacy
When it comes to selecting the right greenery for your yard's desired level of privacy, the professionals at Lawrence Landscape have put together a list of some of the most popular options.
Create a Beautiful Evergreen Barrier
Evergreen trees are an efficient and lovely way to screen your yard from the neighbors. The best trees for this approach would be the Leyland cypress, green giant arborvitae, emerald green arborvitae, white pine, and spruce trees. There are a couple of things to keep in mind when planting evergreens on your property for added privacy:
This is a main factor in considering evergreens to serve as your privacy barrier, as these trees will get very large over time and need adequate room to grow.
Growth Time. This is another important consideration as many people want their privacy concerns alleviated immediately, and it will take time before these trees can provide your desired level of security.
Forge a Privacy Hedge With Shrubbery
Shrubs can create a hedge row around your yard and serve as a natural fence. This can be very effective in cultivating additional privacy for your yard and home. Some great options for shrubs that can double as hedges are photinia, euonymus, barberry, and boxwood.
Use Gardening Pots to Easily Cultivate a Mobile Screen
If your yard is on the smaller side, you may want to go the route of garden pots for a somewhat easier way to gain privacy. This option has the added benefit of allowing you to swap out your plants from season to season. You may want a butterfly bush or cone flowers during the summer months, tall grass in the fall, and evergreens in the winter months, allowing you to have a beautifully green backdrop year-round.
If you're interested in learning more about the options available to increase your Lawrence, Kansas home's privacy and security through plants, trees, and shrubbery, contact the experts at Lawrence Landscape today by calling (785) 843-4370 or scheduling an appointment online!
Get Started With Your Home's Natural Privacy Barrier in Lawrence, KS
Lawrence Landscape has decades of experience providing customers with unmatched service and expertise. If you're interested in learning more about how you can enhance your home's privacy and security with plants, shrubbery, and trees, give our team of experts a call at (785) 843-4370 or contact us online today! We will provide you with options that fit your style and your budget.