What Does Your Ideal Fire Feature Look Like?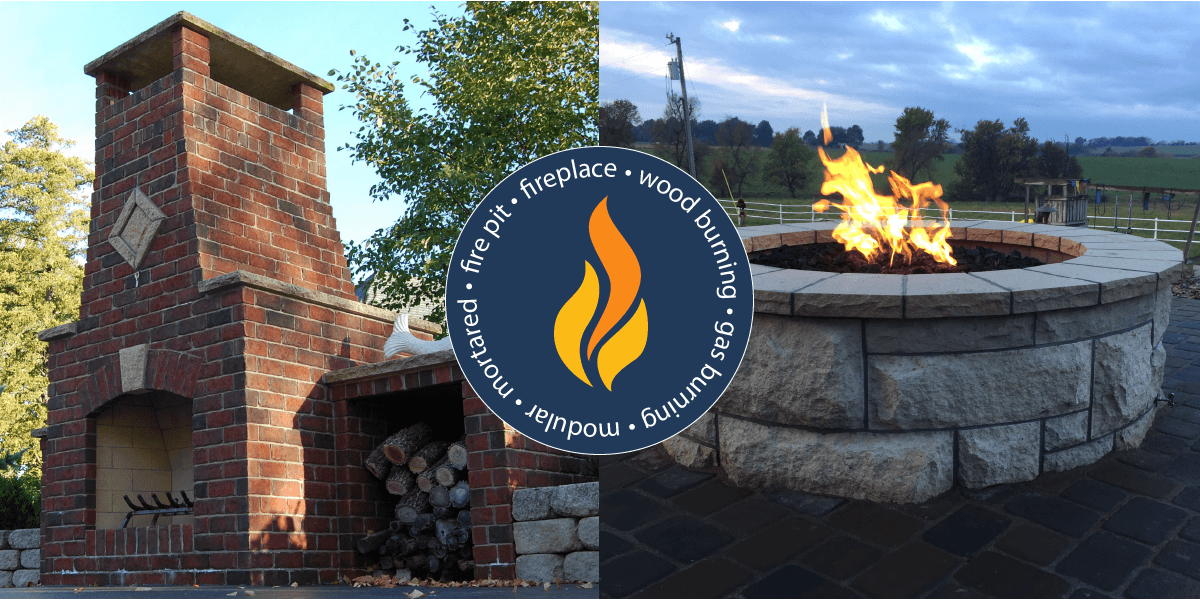 The epitome of contentment, fire pits and outdoor fireplaces are one of the greatest landscaping additions out there! Fire features allow you to enjoy your outdoor living space well beyond the warm evenings of summer by providing warmth, ambiance, and a place for entertainment and relaxation. With so many styles and options to choose from, we're here to help you navigate the road to the perfect fire feature for your style and budget.
First Choice: Fire Pit or Fireplace
To be clear, there is no right or wrong when it comes to choosing whether you want a fire pit or a fireplace. The decision comes down to a matter of personal preference and budget. Both options will provide you with the warmth and light of a fire, both will provide relaxation and entertainment value, and both have similar selections for building materials and burning options. Here a few of the major differences between the two:

Fire Pits:
Accessible from all sides, giving you 360˚ of fire-side enjoyment
Gret for small and large social gatherings
Provide a rustic, campfire setting
Won't block the view of your natural surroundings
Fireplaces:
Accessible from the front only, offering 180˚ of fire-side enjoyment
Ideal for small, quiet gatherings
Provide a romantic, intimate setting
Provide a focal point other than your natural surroundings
Second Choice: Modular vs. Mortared
Once you've decided on the type of fire feature you want, you next need to decide what materials are best suited to your style and budget. Modular designs are cost-effective and offer simplicity without sacrificing elegance. If you want to go a completely custom route, a mortared fire feature may be right for you. When natural stone is mortared together, it combines to produce stunning results. Mortared fire features are best suited for those who want something totally unique and have the budget to accommodate that.
Third Choice: Gas vs. Wood Burning
The last thing you need to decide on is whether you want your fire feature to be wood or gas burning. Wood-burning fire features offer a rustic, traditional setting and give you the sounds and smells of a crackling fire. This option has a lower cost for installation, but it will require a bit of work on your part to get your fire started. Gas-burning fire features are generally cleaner and more convenient. This option is also easy to light and doesn't produce ash and debris.
Get Ready to Cozy Up by the Fire, Just in Time for Fall
With your decisions made and your heart set on your brand new fire feature, it's time to get started on design and construction. Here at Lawrence Landscape, our team of design experts and craftsmen can turn your dream into a reality. Ready for a fire pit or fireplace installation handled by seasoned master craftsmen and a top-notch design team in Lawrence? Contact Lawrence Landscape online today!