Meet Our Team
Get to know the team of professionals at Lawrence Landscape. Our friendly and experienced crew is here to provide you with first-class landscaping and exceptional customer service. Call us today at 785-843-4370 to request a quote for landscaping, maintenance, and more.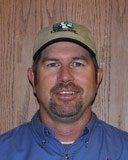 Glen Westervelt — President And CEO
Glen Westervelt brings 33 years of landscape contracting experience to our team. He is a graduate of Kansas State University with a degree in business management.
Glen grew up in Manhattan, Kansas, where he was involved in a family-owned nursery business. Glen moved to Lawrence in the spring of 1986 and started Lawrence Landscape.
He is involved in every aspect of each of the businesses in the Lawrence Landscape family (Lawrence Landscape, Midwest Custom Pools, and LLI Tree Farm) and acts as the president of each of them.
His favorite part of his job is finding new challenges for his staff and developing long-term relationships with his clients.
---
Frank Male — Production Manager, CLT, CPL
Frank Male has been with Lawrence Landscape for 27 years now — most of those years were in the field or as production manager. Recently, he transitioned to the sales side of things.
Originally from Strongsville, Ohio, Frank made his way to K-State and graduated with a B.S. in agriculture.
While going to school in Manhattan, he worked part time at Blueville Nursery, which is owned by the Westervelt family and where he met Glen.
What Frank likes about Lawrence Landscape is the learning environment that is fostered. The company was among the first in the area to achieve the national certifications of Certified Landscape Professional and Certified Landscape Technician. Currently, the company has 7 CLTs and 2 CLPs, which is by far the most of any local company.
The project Frank is most excited about now is a landscape facelift for a client south of Clinton Lake. With the new design, Lawrence Landscape is strategically removing most of the overgrown plant material, leaving what we can, and installing plants that more reflect the client's taste and style. The transformation is phenomenal. Give us a call, and we'll come up with some ideas for you too.
In his time off Frank most enjoys High Adventure Scouting trips with his children. His daughter, Victoria, invited him along for a Philmont trek this summer. He's also accompanied his kids on two other trips to Philmont, two trips to the Northern Tier, and one to Kengderstaid.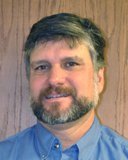 ---
Leonard Bremenkamp — Commercial Landscape Estimator
Leonard Bremenkamp grew up in Northwest Kansas. He graduated from Kansas State University with a degree in turf management. He has worked at Lawrence Landscape since 1999 as a Commercial Estimator.
Leonard's hobbies include shooting things, outdoor adventures, and general mayhem.
---
Matt Asher — Landscape Supervisor
Matt is a Lawrence native who attended Baker University, earning a bachelor's in business administration.
After spending some quality time in a cubicle, he came our way. Matt stepped into the supervisor role quickly and is currently starting his 4th year with us.
He has earned a Landscape Industry Certified Technician (CLT) designation, Certified Backflow Tester for irrigation systems, and is an NCMA Certified Wall Installer.
When not spending time with wife Tiffany, and their two wiener dogs and one Chihuahua, he enjoys playing softball, basketball, tennis, and spending time with his friends.
A few of Matt's favorite projects include the Wolf project in Ottawa, Aschenbrenner in rural Douglas County, and Neuman in Fall Creek. ---
Dean Gore — Landscape Maintenance Sales
A Lawrence native and graduate of Lawrence High School, Dean Gore also studied at both Kansas University and Kansas State University. He gained his Associate Degree from the Kansas City Turfgrass School, a program run by Longview and Johnson County Community Colleges.
Dean is a past member of the Golf Course Superintendents Association. He has 13 years of golf course management experience with time at Overland Park's two golf courses, Shadow Glen Golf Course, Rivercliff Golf Course of Arkansas, as well as Alvamar Golf Complex.
Dean had 12 years of landscaping experience before he came to Lawrence Landscape in 2003. He is a Landscape Industry Certified Technician for Turf Maintenance and a Kansas Certified Pesticide Applicator. At Lawrence Landscape, Dean's emphasis is on turf management and tree care.
---
Chris Culp
Chris has been with Lawrence Landscape for 6 & 1/2 years. He is a landscape supervisor and NALP certified. (He's not certifiable yet!)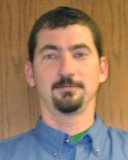 ---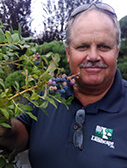 Skip Foster — Lawrence Landscape Tree Farm