Cast Iron Outdoor Fire Pit Design in Lawrence, KS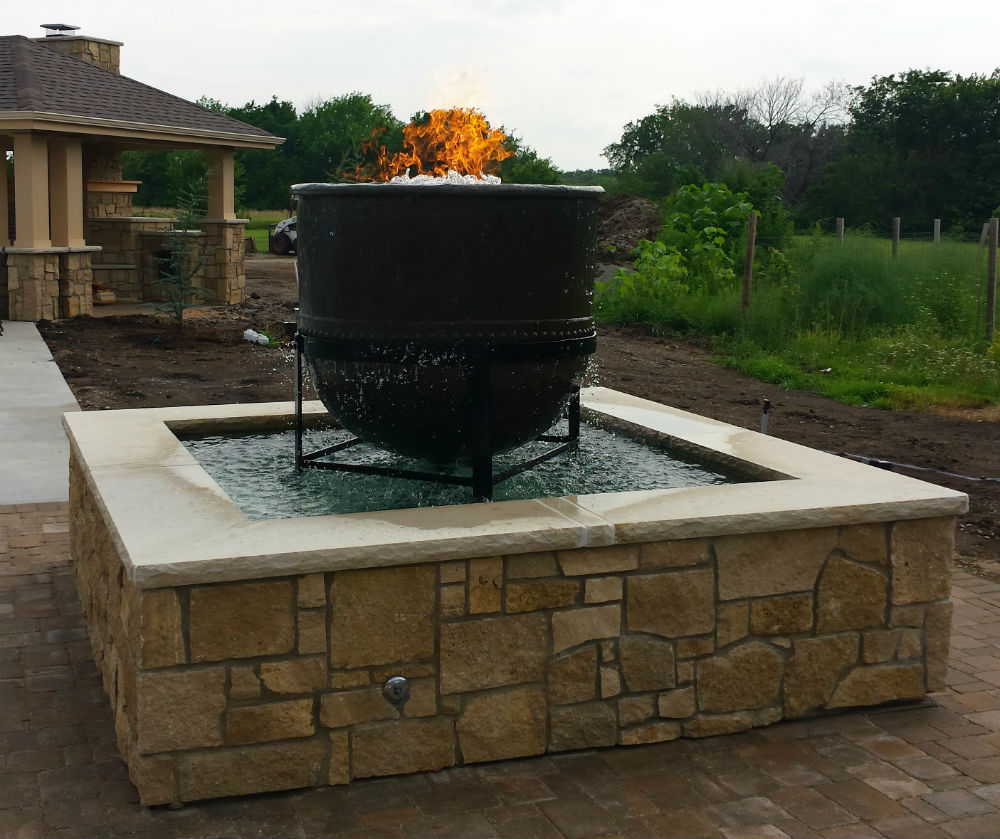 Fire pits can help create pleasant outdoor lounging areas that remain comfortable through cool fall nights and cold winter evenings. A cast iron fire pit is a simple alternative to more expensive options and will easily transform your backyard or patio into a cozy space for date nights, family events, or friendly hangouts. Lawrence Landscape designs beautiful cast iron fire pits in Lawrence, KS to create cozy outdoor living areas for our clients.
If you're ready to enhance your outdoor living area, contact us online or call us at (785) 843-4370 today for cast iron fire pit design and installation in Lawrence, Kansas.
Benefits of Cast Iron Fire Pits
Cast iron fire pits offer many advantages over both built-in fire pits and those made from other materials.
Simple: Cast iron fire pits are easy to set up, requiring no new construction and no permanent changes to your yard. Although they can be heavy, it is possible to move them if you decide to alter your setup later.
Durable: Cast iron is sturdy and can withstand extreme heat and inclement weather, lasting years with minimal maintenance. The weight of cast iron also makes these fire pits much harder to tip over than ceramic or steel versions.
Attractive: There is a wide range of beautiful designs for cast iron fire pits available. Lawrence Landscape can help you find the right one to fit your yard and complement your landscaping.
Cast Iron Fire Pit Design & Installation in Lawrence
The professionals at Lawrence Landscape have over 30 years of experience crafting attractive and functional outdoor spaces. We can help you design a cast iron fire pit that integrates beautifully with your landscaping and outdoor décor while lending just the right amount of heat and light to your yard. We also offer expert installation so you can rest assured that your new fire pit is perfectly prepared to help you make years of fireside memories.
Contact us today or call us at (785) 843-4370 to design your cast iron fire pit in Lawrence.
Schedule Outdoor Living Design Services in Lawrence, KS
Lawrence Landscape has been providing superior landscaping services in Lawrence, KS for over 30 years. We excel at designing custom outdoor living spaces by using only the highest-quality products and paying close attention to the details in every project. Our goal is for our clients to be just as comfortable outside their homes as they are inside of them.
Call the experts at Lawrence Landscape at (785) 843-4370 or contact us online to start designing your perfect outdoor living space in Lawrence today.