Trees & Shrubs for the Lawrence Area
At the Lawrence Landscape Tree Farm, we offer the highest quality trees and shrubs for your landscape. We started our field-growing operation in 2001 to provide trees year-round for residents in the Lawrence and surrounding areas.
Take a look at our catalog to view the assortment of trees and shrubs available from Lawrence Landscape!
We offer a variety of trees and shrubs so you can find the perfect ones for your landscape. You can choose from:
Ornamental trees – Our selection of ornamental trees will add color, height, and interest to your landscape. Choose from among crabapple, pear, and redbud varieties, which can grow anywhere from 8′ to 25′ tall with brilliant foliage and colorful blooms.
Shade trees – Shade trees can help to cool your home, shield it from the elements, and offer a degree of privacy. Linden, maple, oak, and other varieties can make a big impact, with gorgeous fall foliage and wide canopies.
Evergreens – Enjoy year-round color with varieties such as juniper, spruce, or pine used as accent trees or privacy screening.
Assorted shrubs – Shrubs can help with erosion control, add color throughout each season, provide edible fruit, or serve as a windbreak.
Tree, shrub, and flower bed installation – Landscape installation experts will ensure your plants are installed correctly for optimal growth and are placed in the ideal soil and lighting conditions.
Tree drop-off – Our drop-off services are ideal for anyone wishing to take delivery of any plant materials from our exclusive tree farm!
Tree treatments – Our professional tree treatments can help to restore health and beauty to trees affected by pests, damage, or disease.
Tree and landscape care guides and resources – Our Customer Care Sheets are available on a variety of topics, including fertilization, pruning, lawn care, and tree watering!
And more!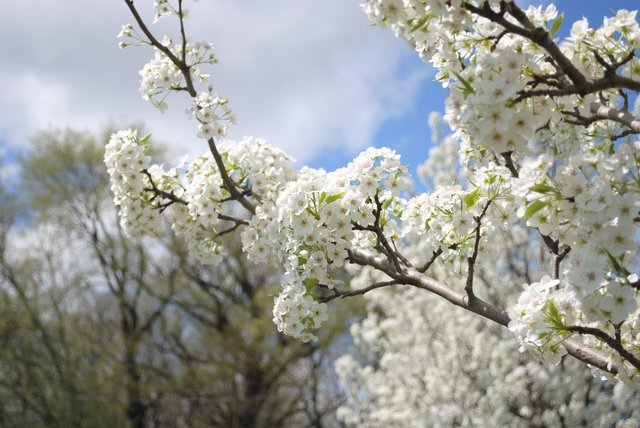 At Lawrence Landscape, we've found that when trees and shrubs are grown in lighter soil or protected environments, they don't grow as well as they do when grown locally. That's why we started our tree farm. Our trees and shrubs are grown to thrive in our Kansas environment and will last in your landscape for years to come.
Tree Services & More in Lawrence, KS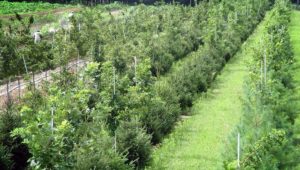 Once you decide on your trees and shrubs, Lawrence Landscape can help make sure they are installed properly and grow successfully in your landscape. Our tree services include:
Tree, shrub, and flower bed installation
Tree dropoff
Tree and landscape care guides and resources
And more!
Call Lawrence Landscape Today for Trees & Shrubs
If you're looking for quality trees and shrubs to enhance your landscape in the Lawrence area, look no further than Lawrence Landscape. Our experts can help you choose the best trees and shrubs for your landscape and answer any questions you have.
Our Tree & Landscape Service Areas
We offer tree, shrub, and landscaping services in Baldwin City, Midland, Ottawa, Tonganoxie, Eudora, and more!
Frequently Asked Questions 
How do I choose the best trees and shrubs for my property?
In order to ensure the health and growth of your plants, it's important to choose the right trees and shrubs based on the light conditions, soil type, and location. Our skilled team of landscape experts will help you select the best trees and shrubs for your needs to maximize your investment and satisfaction.
How do I care for my newly planted trees and shrubs?
In addition to our Customer Care Sheets, our expert installation services will give your new trees and shrubs the best start, and we offer a number of additional services to care for your landscaping throughout each season, including tree treatment and pruning.
Are your trees and shrubs grown locally?
Since its inception in 2001, our tree farm has become the premier source for quality trees and shrubs in the Lawrence area. Our locally grown inventory is carefully chosen based on sustainability in our unique climate and takes the guesswork out of choosing materials for your landscape.