How to Add Texture to Your Landscape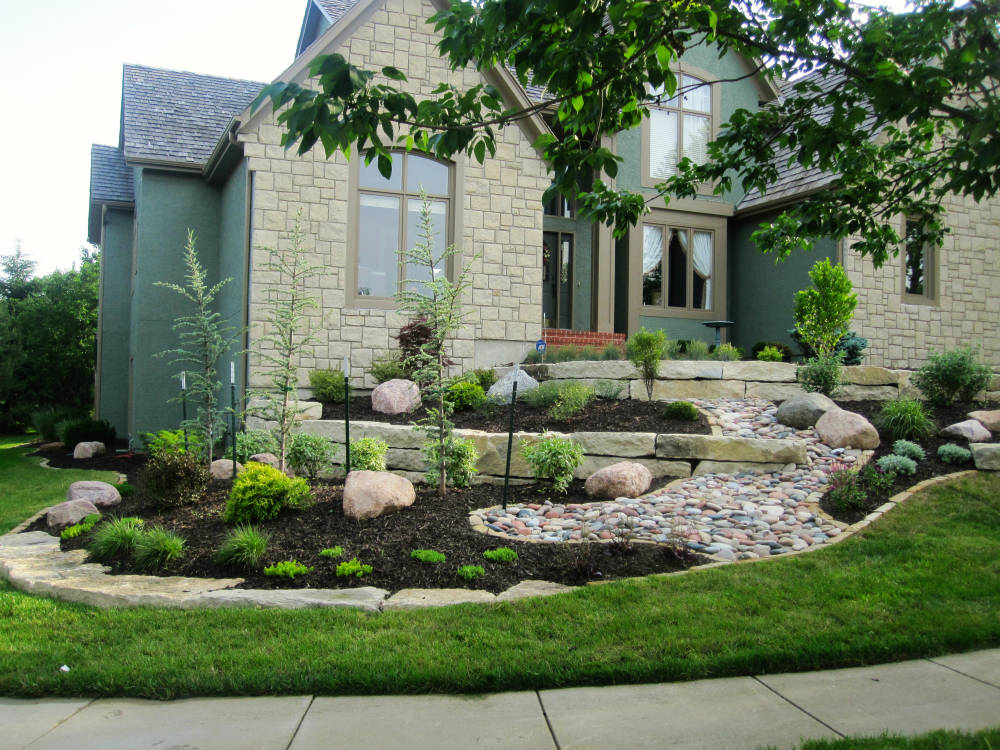 Spring is a good time to think about creating a fresh look for your landscape. Whether you're starting from a blank slate or adding to an existing landscape, creating texture is a great way to add more visual interest. Rocks, plants, and mulch are just some of the options when looking at how to add texture. With their different colors and styles, using one or a combination of these can enhance your property's look and feel.
Below are some ideas our experts at Lawrence Landscape suggest when you're looking to add some texture to a landscape.
Rocks & Boulders
Rock can replace wood mulch if you want to brighten up dark corners of your landscape. There are several advantages to using rock in place of mulch.
Though the initial cost might be more, you'll save money because it doesn't need to be top dressed every year. Rocks can also help to discourage weed growth when used in conjunction with weed barrier fabric.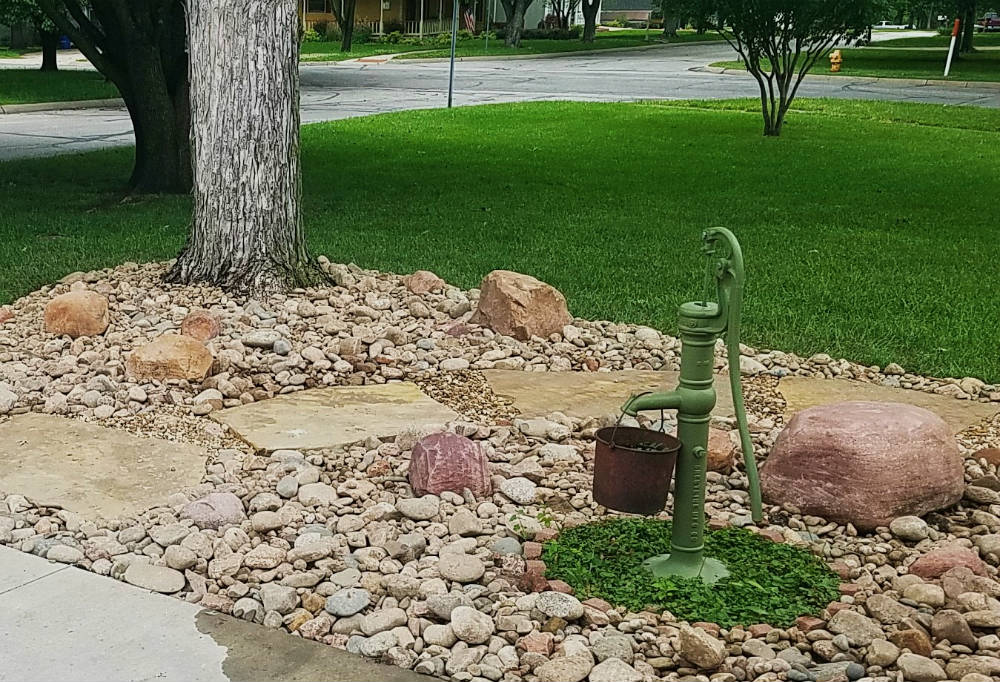 Rock Borders & Paths
Using rocks to build borders creates a more appealing look for gardens and landscape beds. Rock borders separate mulch from turf to define a border and help to create a clean look to your landscape.
Adding a stepping stone path could be an option when working with an empty area in your landscape, or if you have trouble growing plants in a certain area. Different-sized stepping stones can also be used to create a path. Smaller rocks, grass, gravel, or mulch can then be filled in around the stepping stones to finish the look.
You can create more contrast when using dark mulch with lighter colored stepping stones. A small rock garden could also be an option if you're looking for something low-maintenance. Big boulders and rock mulch can also help you achieve this look.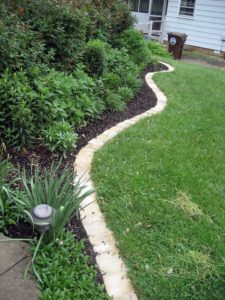 Plants & Flowers
Plants come in various sizes, shapes, and colors that can add a different look and feel to your landscape.  The shape of a plant or its leaves can provide elements of texture. For example, a hosta's wide leaves can add surface color, density, and dimension to a plant bed.
Grasses can also help you accomplish a textured look. Unlike other usual plants you find in a plant bed, some grasses will grow high and gather even more dimension for your plant bed.
Wood Mulch
Mulch is also a good option to improve the appearance and curb appeal of your landscape. It can be spread throughout the entire landscape to add texture and retain soil moisture.
The color of mulch can depend on personal preference and what colors would complement the exterior colors of your home. For example, red mulch can go well with a brick house, and cocoa brown mulch will contrast with bright flowers to create an appealing seasonal look.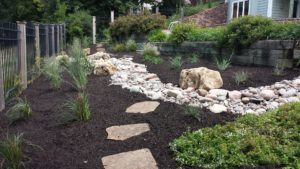 Looking at landscape pictures online can give you ideas and help you find which textures would be best for you and your landscape. Your landscape does not have to stick to just one method of adding texture. You can use a variety of different textures to increase your property's curb appeal and enjoyment of your landscape.
Need More Ideas? Call Lawrence Landscape!
Lawrence Landscape has the skill and experience to help you add texture to your landscape. Call and inquire about our different landscaping services today at (785) 843-4370.