Ways to Improve Your Backyard Design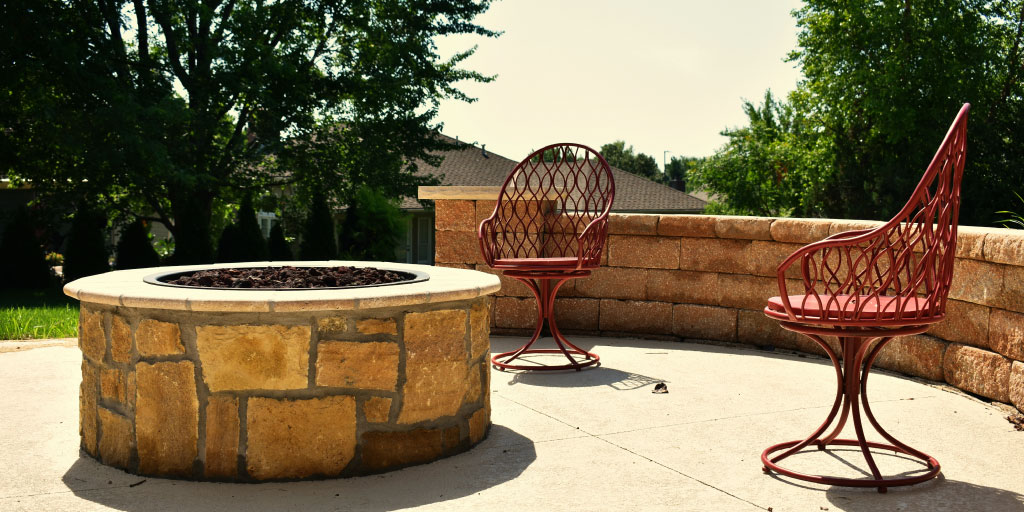 Looking forward to enjoying some beautiful Kansas weather this summer? At Lawrence Landscape, nothing says summer more than a successful, functional outdoor design that's tailored to your needs. Hardscaping is a key design element for creating those beautiful outdoor spaces and sprucing up the landscaping you've already implemented.
So what is hardscaping and how can you use it in your outdoor landscape design? Our experts have the answers.
What is hardscaping?
Hardscaping is an attractive and functional feature for your home. It could be anything from a stone or brick retaining wall, a concrete patio, a gravel path, or a wooden deck. The materials can range from the fairly inexpensive, such as the classic clay brick, to the more costly, like unique and durable flagstone.
Revamp your outdoor space
Your existing outdoor space is the perfect place to start if you want to add to your yard. A patio can serve as a place to gather, or as a luxurious and relaxing retreat. The designs can be anything from the the big and the bold, spanning your entire landscape, to the small and simple, with a secluded getaway hidden in some lush greenery.
If you're tired of your nonexistent or out-of-date patio space, Lawrence Landscape can help build the patio you've always dreamed of. A new brick or paver patio, designed to meet your specific needs, can be the perfect focal point and gathering spot in your outdoor living area.
Look at the big picture
Even if you can't do all the work at one time, create a plan for the entire area. Picking a focus and developing a plan ensures that all of your elements are seamless, flow together, and fully utilize your space. The layout of your new hardscaping should play to your home's strengths or be used to make up for the aspects that it's lacking. Ask yourself these questions to help pin down your plan:
What do you want from your space?

How close to your home do you want it?

How much space do you have to work with?

What type of elements do you want to include?
Bring in the experts
Whether you're making drastic changes to your yard or updating existing spaces, a professional can help provide expert advice and create the design of your dreams that will last for years to come. Our team has the skill and experience you need to make your dream into a reality. Give us a call to get started!