When To Remove Stakes From Trees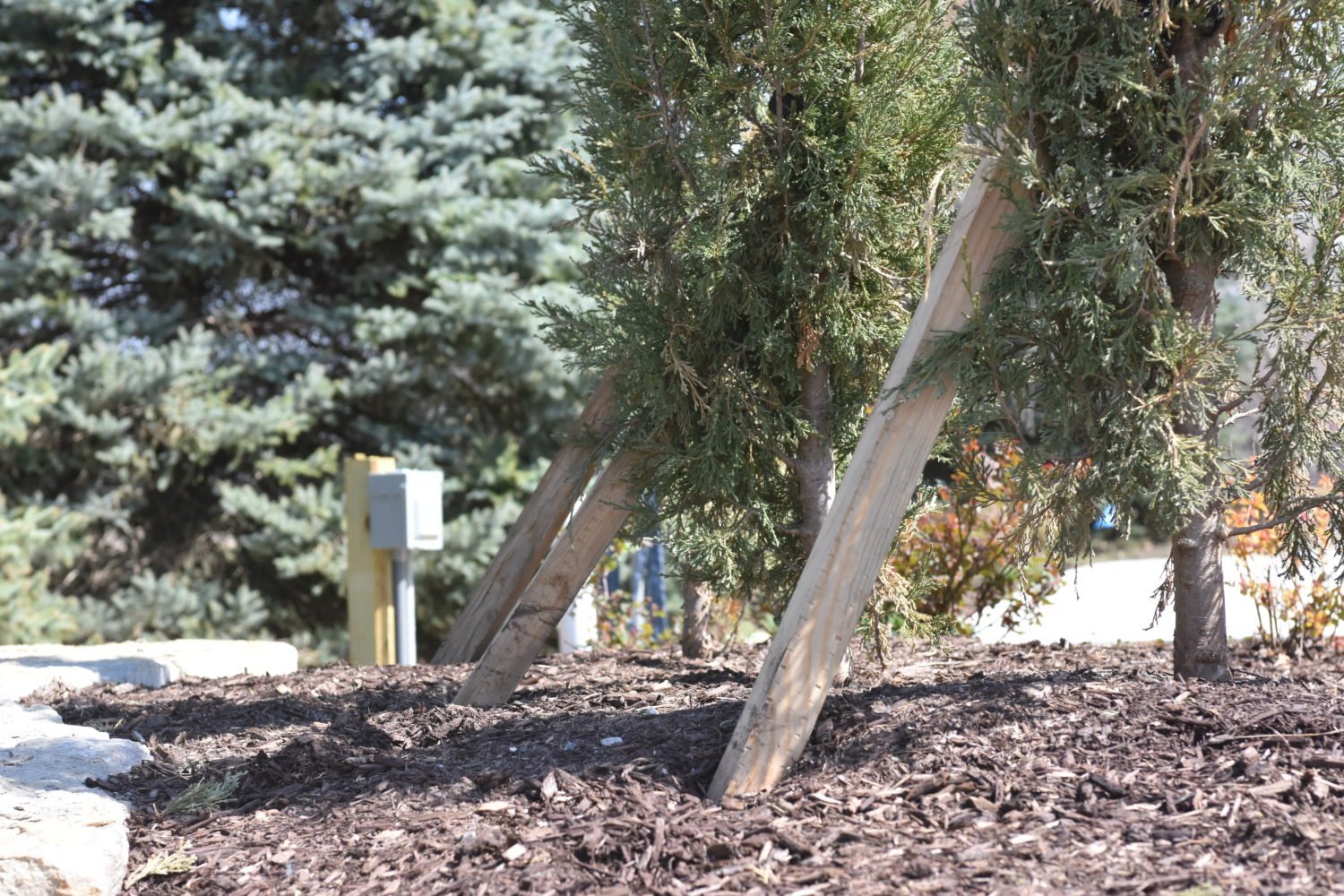 Newly planted trees are typically staked to provide additional support until the tree has established a root system strong enough to serve as its own anchor. These stakes are only intended as a temporary aid. It's important to remove them a year after planting or after one full growing season. If trees are left staked for too long, the stakes can end up hindering growth, so don't forget about them!
If you have any questions or concerns regarding your trees and stakes, contact Lawrence Landscape at (785) 843-4370.
Visit Our Tree Farm in Lawrence, KS
Now that you know when to remove stakes from your newly planted trees, why not invest in more trees to enhance your home's landscaping? The Lawrence Landscape Tree Farm offers a large selection of over 7,000 trees and shrubs that you can select from to improve your landscaping. Because we are based in the Lawrence area, we provide quality and healthy trees that will thrive in the local climate of Tonganoxie, Perry, Lecompton, Midland, Eudora, Baldwin City, and the surrounding areas.
Come out and visit the Lawrence Landscape Tree Farm! Our selection of trees is ready for you to browse, and our friendly staff will be standing by to assist you.
Our Landscaping Services
Do you want to improve your landscaping but have no idea where to start? Lawrence Landscape is here to help! We know that selecting trees and plants, designing an outdoor space, and implementing it can be overwhelming, so we aim to make the process as stress-free as possible. Our landscaping experts will assist you in achieving the yard of your dreams, and we offer both commercial and residential landscaping services. Lawrence Landscape can supply, plant, and install:
Flower beds
Small perennials
And more!
But your landscaping doesn't just end at plants! We are a full-service landscaping company offering comprehensive lawn services, including:
Lawn installation
Pest control
Seasonal cleanup
And more!
If you would like to enhance your outdoor living space even more, we offer hardscaping services as well, including installing patios, walkways, outdoor lighting, and water and fire features. This way, your outdoor space will not only be beautiful but also functional and enjoyable!
Want to learn more about our landscaping services? Call Lawrence Landscape at (785) 843-4370 or contact us online.